Newcomer Missions 

[

]
The Newcomer Missions will award you a total of 150 Gems upon completion. You will be required to fulfil the following quests for each of these rewards.
Clear the Tutorial : Gacha Point 500
Unlock 3 Parts of the Main Story (finish reading them!) : 15 Gems [戦刻石] You need to unlock up to Part 4 as Part 1 was part of your tutorial.
Win a Daily Battle : 2* SD Oda Nobunaga Card 
Roll Point Gacha once : 5 Gems
Carry out Interaction 3 times (requires the mixing of potions) : Gacha Point 400
Reach User Rank 5 and above : 30 Gems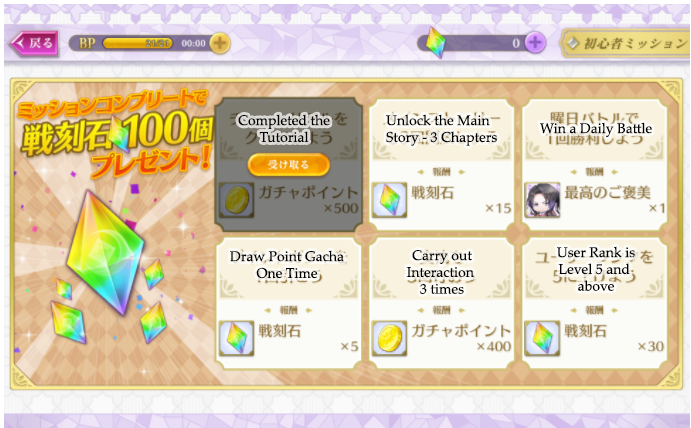 Once all missions are completed, obtain another 100 Gems as a completion reward by tapping the yellow button on the left side of the panel.